Sustainable indoor living walls
Our specialist indoor living wall system helps you create a beautiful green wall. The patented system is a unique and innovative green wall system in the world of vertical greenery.
These green walls, filled with real plants, are increasing in popularity, contributing to the environment and creating a healthy indoor climate.
Plants make an important contribution to the indoor climate, through their production of oxygen, purification of the air and positive effect on relative humidity. In addition, plants have a positive influence on the relative humidity.
Scientific research has shown that anyone who spends more than four hours per day in a room with plants will find it more pleasant and will be demonstrably more productive.
Modular green wall system
Our indoor system transforms bare walls into warm vibrant displays, instantly. LivePanel is a modular green wall system with interchangeable plant cassettes. The cassettes have slots into which plants are placed. Each row of plant cassettes is placed in a gutter profile that also serves as a water reservoir.
The plants absorb water from the reservoir by means of capillary action. The system can be installed against both new and existing walls. LivePanel Indoor is provided with water through manual watering, an automatic irrigation system or LivePanel TANK.
Vertically green
LivePanel Indoor can be used in a variety of vertical green scenarios. This allows the customer complete freedom when designing their own green wall, as well as the choice of plants.
LivePanel Indoor is easy to install on various types of walls. The living wall brings an extra dimension to a room, is soothing yet striking on the eye and a real head-turner for any interior.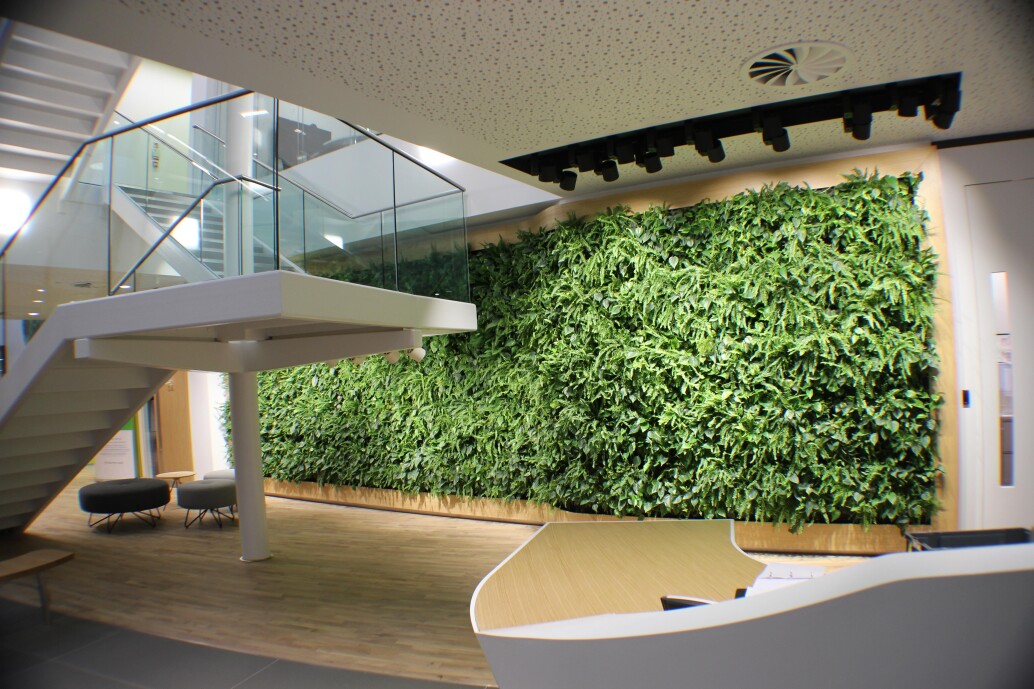 Benefits
Vertical greenery takes up little space
Improves the indoor climate and air quality
Helps increase concentration, productivity and general well-being
Improves the acoustics in a room
Insulating and sound-dampening effects
Lowers stress levels